Group business development director Lee Refault is marking his 25th anniversary with Rossborough on 27 November.
Lee's progression through the insurance industry has seen him rise through Rossborough's ranks. Here he explains his career path and the role he has played within the company as it has grown.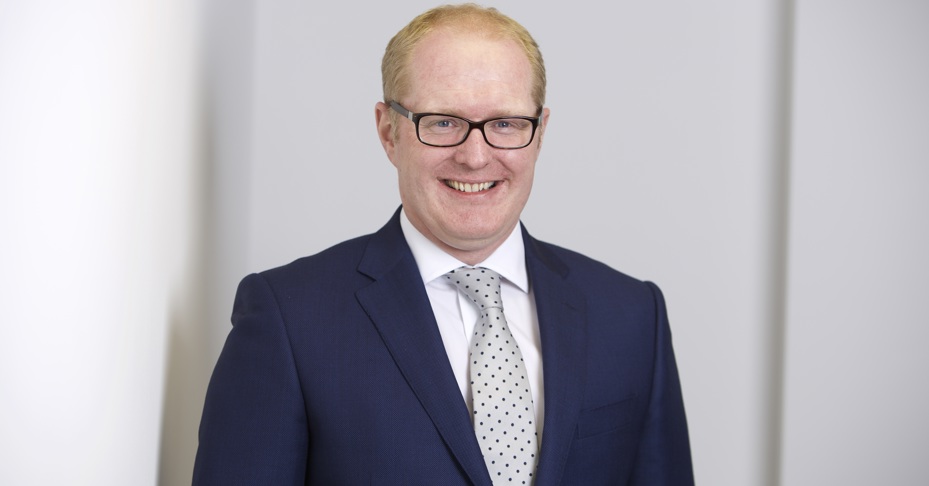 I've worked in the insurance industry from the very start of my career. My Rossborough journey has been a classic progression through the different business areas and one I have enjoyed immensely.
As with many of our new joiners to this day, I started in the Personal Lines department handling mainly car, home and travel insurance. This tends to be a training ground for new recruits as it is the ideal place to learn the insurance ropes and the importance of customer service.  We are Jersey and the Isle of Man's only Chartered Insurance Broker and place great importance on delivering the highest levels of service.
After a couple of years I was made a supervisor and then a training manager for about a year before I was offered the chance to move into Commercial Lines as an account handler. Shortly after 9/11 I was made an account executive responsible for a book of business insurance clients which was challenging as the commercial market was in turmoil during the aftermath of the attacks. My first meeting with my new clients was to tell them their premiums were significantly increasing. Coincidentally, for the first time since 2002, we are back in a hard market where the professionalism of a broker and their reach in the market will be a crucial factor in securing the best terms.
Working in the commercial world was much more technically challenging so I knuckled down to my Associateship exams and was then made a director in 2007. My role and responsibilities grew significantly and I had the opportunity to take on more major clients, which was really rewarding.
In 2018 I was offered the opportunity to do something completely different. Moving away from the comfort of client work, I took on my current business development and leadership role. This showed the confidence that the leadership team had in my capabilities and has been a tough but very rewarding role.
I have been very fortunate during my career at Rossborough to have been inspired by some fantastic colleagues who have given me many opportunities to prove my professional capabilities. Rossborough has always been a great place to work with excellent people. The leadership has always believed in people and given opportunities for growth for those who want to develop themselves.
Insurance has given me an interesting and varied career, especially as I had the opportunity to progress onto more complex clients and specialised business areas. I would encourage new starters to focus on their exams and gain as much experience has possible. Insurance is an evolving industry that responds to market and technological changes so being adaptable and able to learn new skills is a huge opportunity for insurance professionals.
As my role has grown and the company became a part of the Gallagher Group in 2014, my role has developed and I am proud to have been a part of Rossborough's evolution for the past 25 years.