Prevent a Christmas Disaster in Your Home
A brief guide to reduce the risk of something going wrong in your home over the winter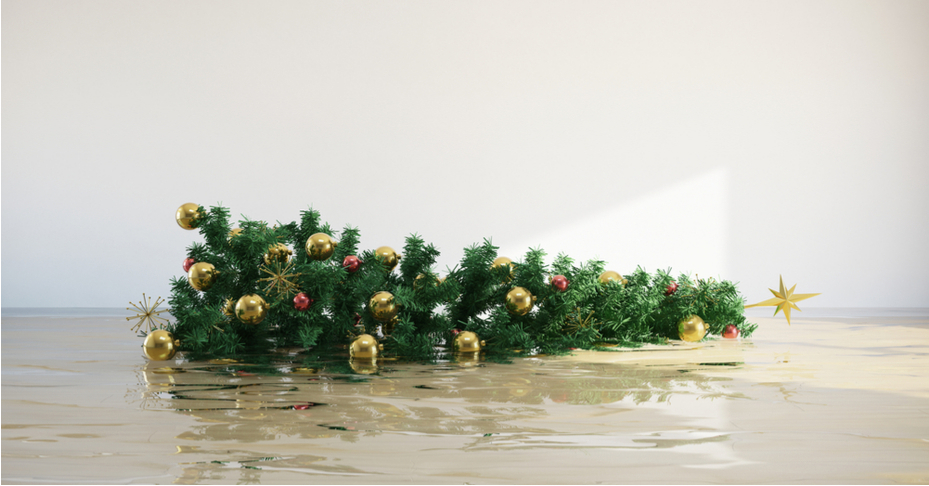 Clean your gutters (or get someone else to do it)
It's so easy to ignore, but if your gutters aren't clear, then water will build up. In cold conditions this can cause serious issues quickly. If you can see leaves and debris then you're taking a risk of blockage which can cause water leaks, damp both inside and outside of your home and can actually damage the structural integrity of your home.
Bleed your Radiators
If your radiator is cold at the top and warm at the bottom (when it's on) then this indicates it needs bleeding. It's easy to do and will help keep your home warm this winter. To bleed, first make sure your radiator is off and cold. Get a cloth, and a bleed key ready, turn the valve anti clockwise until you hear a hissing noise made by the air escaping. Do this while holding the cloth below the valve until you see water dripping out. Use the cloth to catch any water that drips and tighten the valve back up.
Leaving your home unoccupied - even for a short time?
If you're leaving your home unoccupied, don't be tempted to turn your heating off to save a few pennies during cold weather, as this can cause burst pipes which can rapidly cause very significant damage. Make sure you keep the heating on low when your home is unoccupied throughout cold and freezing weather.
Give your pipes a jumper
Areas where pipes run outside or in cold areas of your home (perhaps your garage?) are an increased risk of pipe blockages and leaks. Wrap these pipes up with lagging which can help to prevent freezing by keeping them warmer.
Boiler health 101
Boilers are typically not covered by many insurance policies, so don't wait for a problem before you get your boiler checked - an annual service can prevent problems and reduces the risk of your heating failing in the cold weather. To help keep your boiler in good health, when the weather is cold put your heating on for at least an hour a day, as it keeps it running smoothly. This can be done easily using your boiler timer and it will also help prevent your pipes from bursting.
Secondly, a boiler works best at one bar. It's important to check your boiler pressure, which should sit at about one (depending on your boiler). If it's too high or low – call a specialist before it causes a problem.
Stopcocks
Many people don't know where their stopcock is, let alone how to turn it off. In a water emergency, you're going to want to know how to stop the water pouring into your house quickly. Find out where your stopcock is today and make sure you have clear, fast access to it in an emergency. Stopcocks can commonly be found under the kitchen sink, or near the boiler. Less common places include front or back hall, in your downstairs toilet and in the larder. If you're struggling, perhaps your neighbour's house will have it in a similar location , so ask them.