Rossborough backs young players
Community broker, Rossborough Insurance (IOM) Limited, is renewing its sponsorship of a thriving Island football club's junior set-up.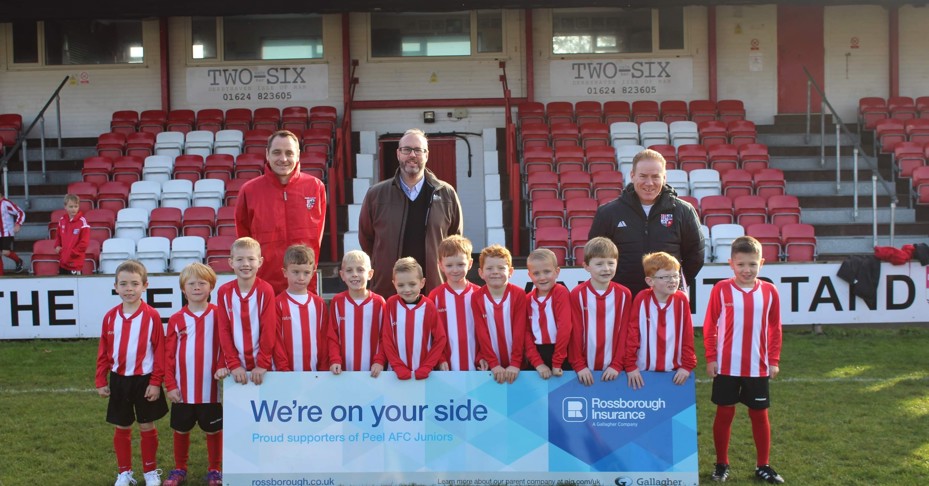 Rossborough has agreed a second year of support for Peel Association Football Club, which runs a number of sides at junior level for players from the age of five up to 16.
Last summer, Rossborough became the principal sponsor of its junior teams, helping to provide kits and essential equipment, as well as supporting coach development. That deal has now been extended.
Peel AFC junior coaching co-ordinator, Cliff Dunn, explained: ''We are thrilled that Rossborough Insurance is continuing its support for another year, further developing a valued partnership.
'The club really is a focal point for the local community and we coach around 270 boys and girls every week of the season. The sponsorship of organisations such as Rossborough is invaluable to that.'
Ann Collins, managing director of Rossborough Insurance (IOM), which is based at Victory House, Prospect Hill, Douglas, added: 'During the first year of our sponsorship it was clear that Peel AFC plays an integral role right at the heart of the town.
'We had no hesitation in continuing our support and look forward to seeing the young players develop again this season.'
Throughout the 2020-21 campaign, Rossborough will also be promoted around Peel AFC's Douglas Road ground and on its website, with highlights of senior matches available to view online.