Rossborough expands Private Clients team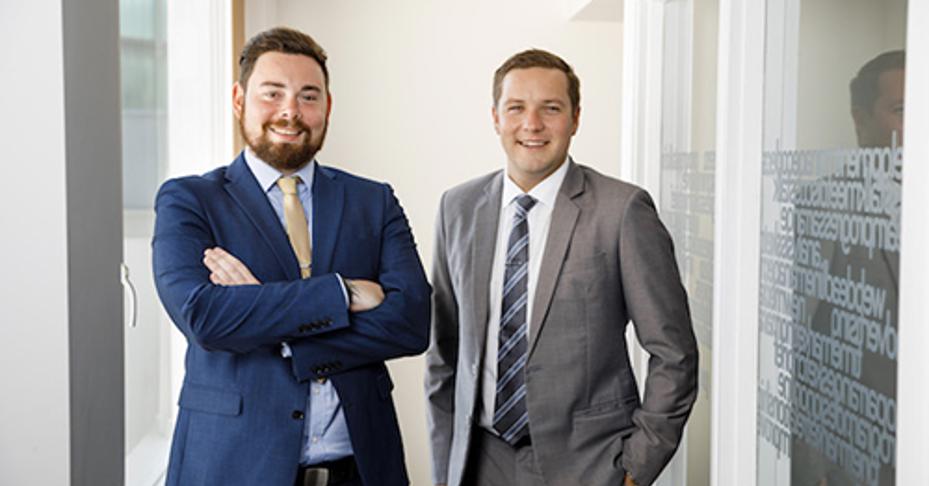 ROSSBOROUGH has expanded its Private Clients team with two appointments.
Sam O'Reilly and James Mahood join the company as New Business Executives.
Mr O'Reilly, who has had a customer-focused career to date, will focus on building relationships with clients. He also aims to achieve his Certificate in Insurance followed by the Diploma in Insurance.
'In order to provide the best solutions for clients, it's imperative that I keep up-to-date with changes in the market and through study and on-the-job experience with Rossborough', said Mr O'Reilly, who was educated in Jersey and has lived and worked in Malta.
'Rossborough, as the only Chartered Insurance Broker in the island, has a fantastic reputation when it comes to looking after both clients and its own teams, through professional development.'
Mr Mahood has worked in both administrative and client-facing roles previously in finance and property. A key aspect of his new role is connecting with potential clients.
'One of my main responsibilities is to maintain good relationships with insurers and seek to find new business opportunities through existing and new accounts.
For me, my most important responsibility will be representing and promoting the Rossborough brand,' he said.
'Rossborough is a long standing Jersey company with great values. Our long standing relationship with insurers and great product knowledge throughout the company means we are in the best position to help and advise clients.'
Mr Mahood, who was educated at De La Salle College and enjoys football and boxing, also plans to obtain his Certificate in Insurance and Diploma in Insurance.
Mark Vautier, Head of Private Clients in Jersey, said: 'Private Clients is a thriving part of the Rossborough business and these appointments will help us to continue making relationships and building on our success.'