Rossborough mental health and wellbeing webinar - register here
Webinar: Wednesday 8th July - 11:30am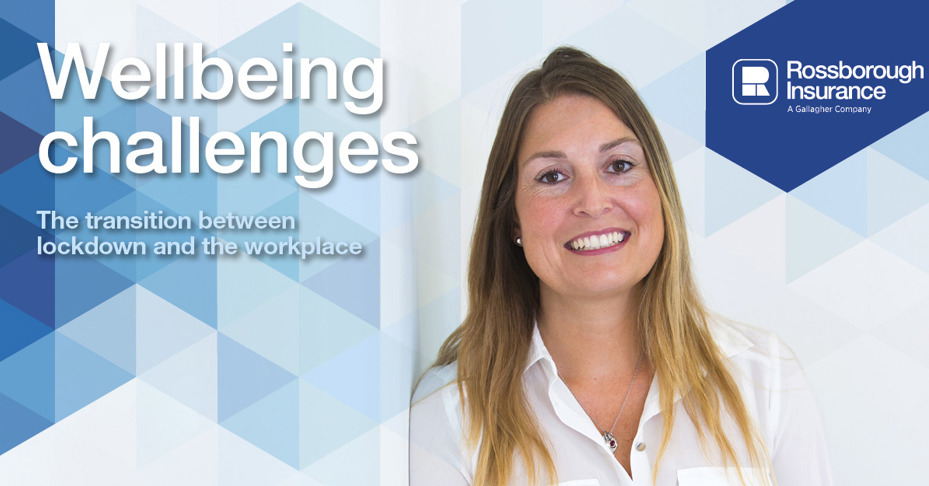 On Wednesday 8th July we will be hosting a webinar, in conjunction with Guernsey MIND and HSBC, aimed at helping Channel Island and Isle of Man businesses to effectively support their staff during the transition from lockdown.
Kim Davies, corporate health and wellbeing manager at Rossborough Healthcare said: 'We know that this transition phase from Covid-19 lockdown and changes to physical distancing measures may be incredibly challenging for many people and as employers we have a moral responsibility to look after the wellbeing of our teams.  We wanted to work with Guernsey MIND and HSBC to share with island businesses of all sizes and from all sectors, some insights into the resources available that can help them to best support their teams and colleagues when returning to work and trading. We will be covering topics such as work-life balance readjustments, new working environments, financial pressure, feelings of vulnerability and isolation through continued distance working.'
We hosted our first webinar which was attended by almost 200 businesses last month in conjunction with parent company Gallagher and law firm, Collas Crill, on the topic of exiting lockdown; the risks and considerations for businesses.
The webinar takes place at 11:30am on Wednesday 8th July. All businesses are welcome to join.
Places can be secured by registering at:
https://event.on24.com/wcc/r/2456983/A48CF53AFE27C5C2DFBCAB8E0BF98373