Wellbeing challenges: The transition between lockdown and the workplace - Webinar recording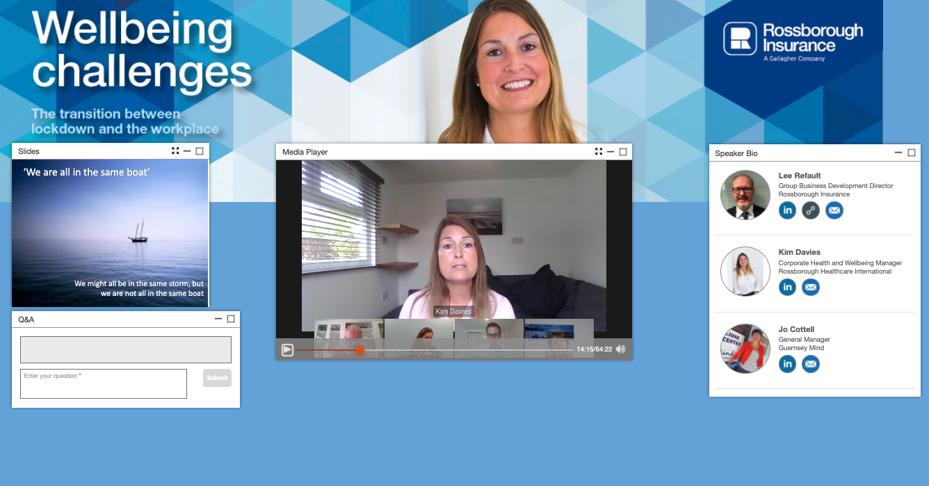 Our specialist corporate health and wellbeing manager, Kim Davies, recently hosted a webinar, in conjunction with Guernsey MIND and HSBC, aimed at helping Channel Island and Isle of Man businesses to effectively support their staff during the transition from lockdown. 
The event covered the topics of:
Work-life balance readjustments

New working environments

Financial pressures

Feelings of vulnerability 

Isolation through continued distance working
To watch the webinar, please click on the link below. In order to access the recording you will need to register or enter the email address you registered with if attended the event live.
https://event.on24.com/wcc/r/2456983/A48CF53AFE27C5C2DFBCAB8E0BF98373